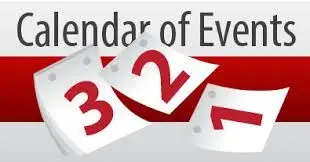 Shelby Township Relay For Life
Saturday, May 21-22, 2016, River Bends Park
The American Cancer Society's Relay For Life of Shelby Township 2016 was a success. We collected well over $1000 for the cause! Thank you to all who donated and attended our fundraisers. Spinal Solutions also won the "Best Decorated Campsite" award for our movie themed site. Between meeting new people, doing some jazzercise and celebrating the survivors, we had a great weekend and are proud to be a part of this community and special event.
Alex and Ani Fundraising Event
Thursday, May 19, 2016 6PM-9PM, Partridge Creek Mall
Alex and Ani donated 15% of all proceeds to The American Cancer Society's Relay For Life of Shelby Township. Thank you to all who attended and thank you Alex and Ani!
Tubby's 26 Mi & Van Dyke Fundraiser
Wednesday, May 18, 2016 11AM-7PM
Tubby's on 26 and Van Dyke donated 10% of all proceeds to our American Cancer Society Relay For Life Team! Their food and staff are great! Thank You to all who ate out that day to support our cause and thank you Tubbys 26 mile!

Brown Iron Brewhouse Fundraising Event
Monday, May 2, 2016 All Day 12PM-12AM, Brown Iron Brewery
15% of the proceeds were donated to The Spinal Solutions Relay For Life Team for The American Cancer Society! Thanks so much for all who attended and thank you Brown Iron for the great food, drinks and charity!
Extended Hand Charity Collection
through Dec 18, 2015
Spinal Solutions collected nonperishable food items and a bunch of gifts for Extended Hand Charity of Shelby Township for the holidays. Thank you to everyone who donated, your generosity is greatly appreciated!
Halloween Spooktacular
October 17, 2015, River Bends Park
Another fun day at the park, so many great decorations and costumes!
Shelby Township Parks and Rec TeeBall Ages 4-6
May-June 2015 Lombardo Park
Spinal Solutions was a proud sponsor of the Dodgers! Even though weather put a damper on the schedule, it was exciting to see all the kids in their first baseball experience. Spinal Solutions offered free chiropractic care for all kids on the team and discounts for the parents and coaches!
Shelby Township Relay For Life
May 16, 2015 at River Bends Park
Thank you for everyone's support during our first American Cancer Society Relay for Life. The participation and donations were greatly appreciated. It was a fun time and we look forward to being a part of it next year!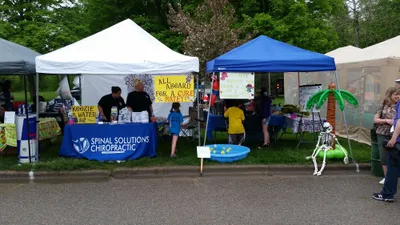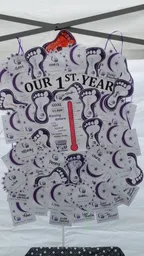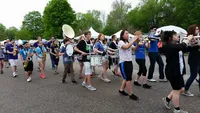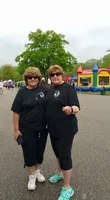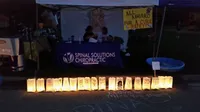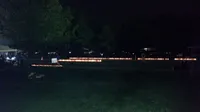 Halloween Spooktacular
October 18, 2014, River Bends Park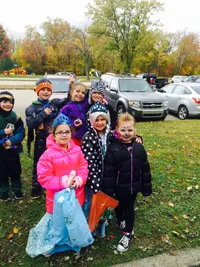 Metamora Country Days Parade
August 24, 2013